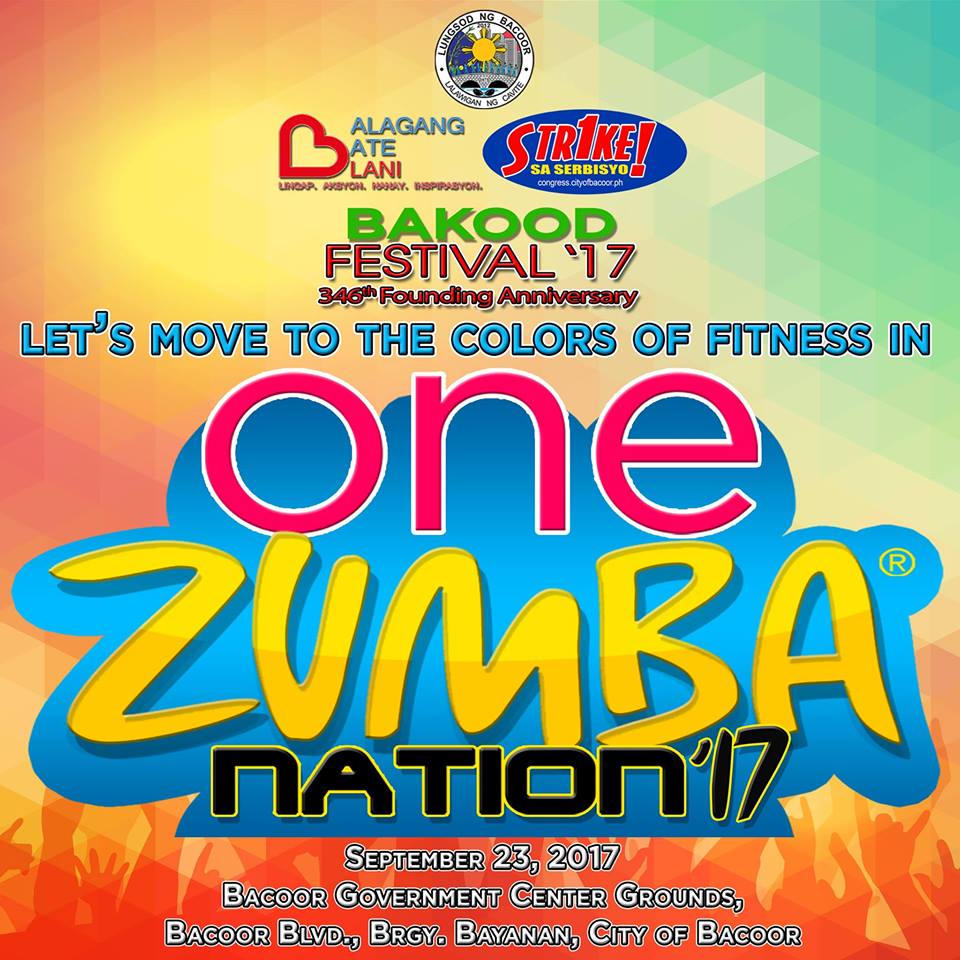 ONE ZUMBANATION 2017: our second year!
Are you ready to Zumba?! Zumba instructor Joshua Zamora invites each and everyone to One Zumba Nation 2017, one of the heart-pumping events lined up for Bakood Festival 2017.
Move your way to fitness. Join us on September 23, 2017, 6AM, at the Bacoor Government Center!