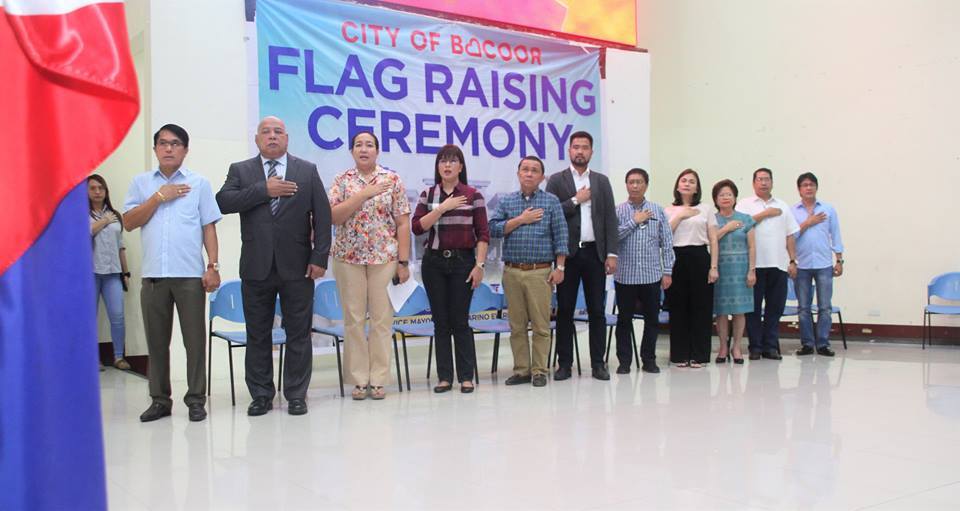 Bacoor City Mayor Lani Mercado Revilla encouraged the city's civil servants to bring joy to everyone they meet specially this holiday season during yesterday's flag raising ceremony. They can do this, she says, through three ways: by giving service with a smile, by showing genuine care and attention to Bacoorenos, and by smoothening out their interactions with each other.
She also took the time to congratulate the City Environment and Natural Resources Office for winning the Gold Award in Environmental Compliance and the City Tourism Development Office for all its initiatives in making Bacoor a tourist destination.
Lastly, she thanked all the departments for its efforts in having collected the largest amount of tax revenues in the city's history.