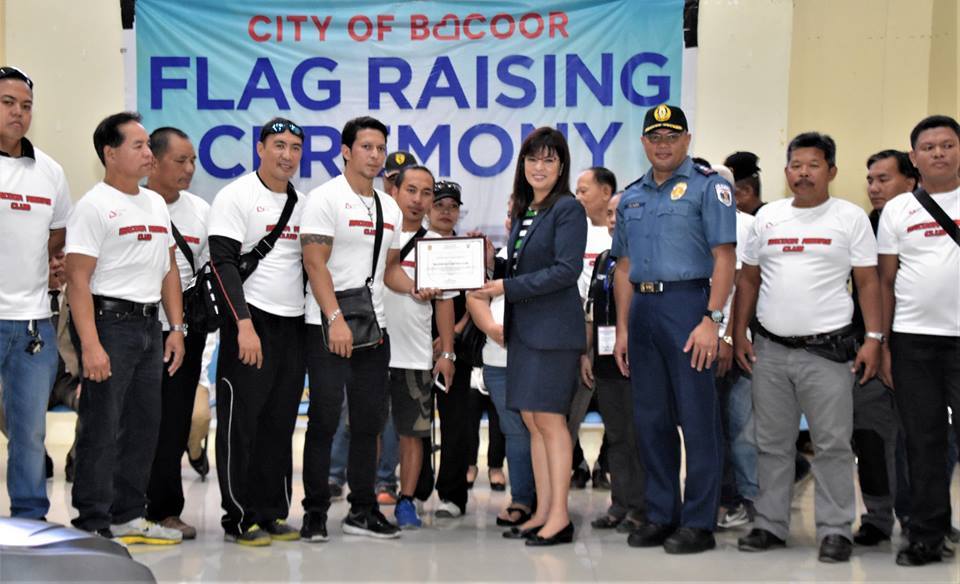 PNP Bacoor launched the Bacoor Unified Motorcycle Group during the Flag Raising Ceremony at the Bacoor Government Center yesterday, October 23, 2017. Apart from formalizing the compilation of relevant data among riders organizations, the group also hopes to be a unifying force among motorcycle riders.
Bacoor City Mayor Lani Mercado Revilla not only distributed identification cards among the group members, she also posted stickers on their motorcycles.
Membership forms are available at the Bacoor PNP Station.