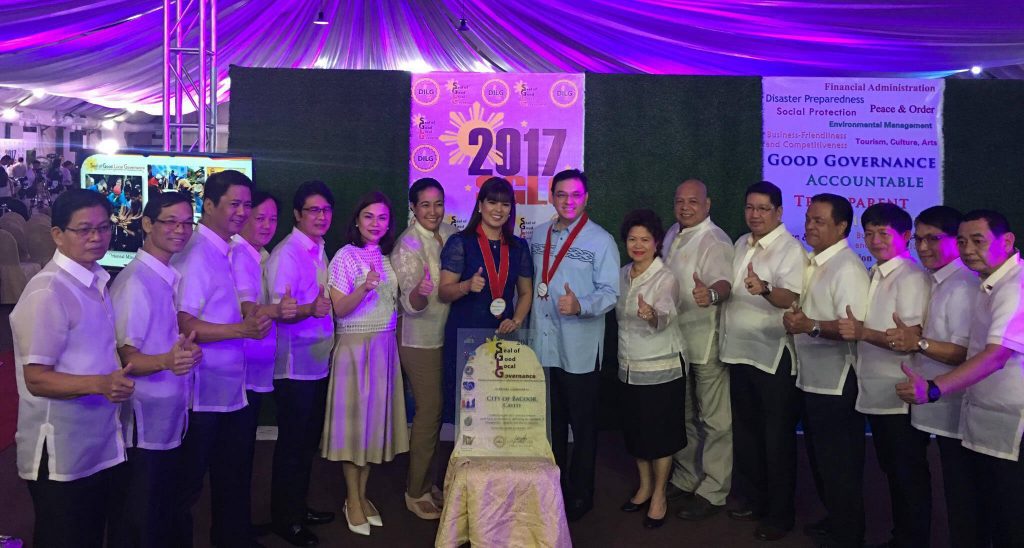 The City Government of Bacoor has earned the Seal of Good Local Governance (SGLG) for the third year in a row. Bacoor has been previously awarded the SGLG in 2015 and 2016. Since its introduction in 2014 by the Department of Interior and Local Government (DILG), the SGLG has come to symbolize integrity and good performance among local governments.
The assessment for the 2017 SGLG was even more rigorous than the previous years. Previously, a local government unit (LGU) may become an SGLG recipient by passing the three core assessment areas of Good Financial Housekeeping, Social Protection, and Disaster Preparedness as well as one of the essential assessment areas of Business-Friendliness and Competitiveness, Peace and Order, or Environmental Management.
In the 2017 round of assessment, LGUs not only had to meet the requirements under the four core areas of Financial Administration, Disaster Preparedness, Social Protection, and Peace and Order, it also had to pass at least one of the following essential areas: Business-Friendliness and Competitiveness, Environmental Protection, and Tourism, Culture and the Arts.
This makes the City of Bacoor's 2017 SGLG award even more outstanding.