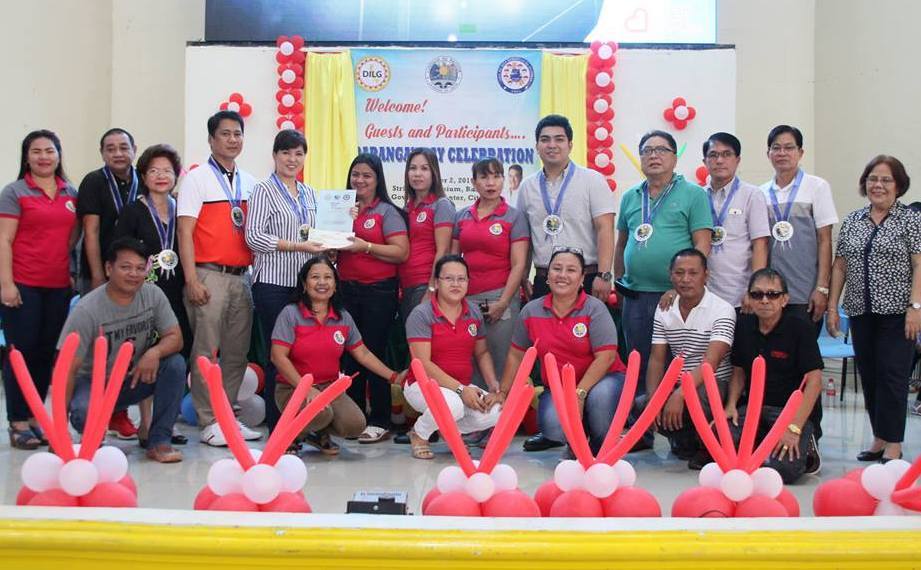 The City Government of Bacoor celebrated Barangay Day by giving recognition to the most distinguished barangays.
The Barangay Seal of Good Governance were given to: 1st Panapaan V, 2nd Banalo, 3rd Ligas I, 4th Ligas III, 5th Molino III, 6th Panapaan VIII, 7th Talaba V, 8th Molino II, 9th Molino VI, 10th Sineguelasan, 11th Zapote II, 12th Panapaan VI, 13th Aniban II, 14th Aniban I, 15th Molino V, 16th Molino IV, 17th Salinas III, 18th Aniban III, 19th San Nicolas III, and 20th Mambog V.
The Lupong Tagapamayapa Incentive Awards (LTIA) were awarded to: 1st Molino VI, 2nd Panapaan V, and 3rd Molino II.
The Best Barangay Peace and Order Council (BPOC) to 1st Banalo, 2nd Panapaan V, 3rd Molino IV.
The Most Child Friendly Barangay went to: 1st Banalo, 2nd Ligas I, 3rd Sineguelasan.
Mambog 5 (1st), Panapaan 5 (2nd), and Salinas 3 (3rd) were named the Cleanest and Greenest Landlocked Barangays while Banalo (1st), Zapote 2 (2nd), and Sineguelasan (3rd) were recognized as the Cleanest and Greenest Coastal Barangays.
The five Most Outstanding Barangays are: 1st Banalo, 2nd Panapaan V, 3rd Ligas I, 4th Sineguelasan, and 5th Molino II.
Congratulations to all!