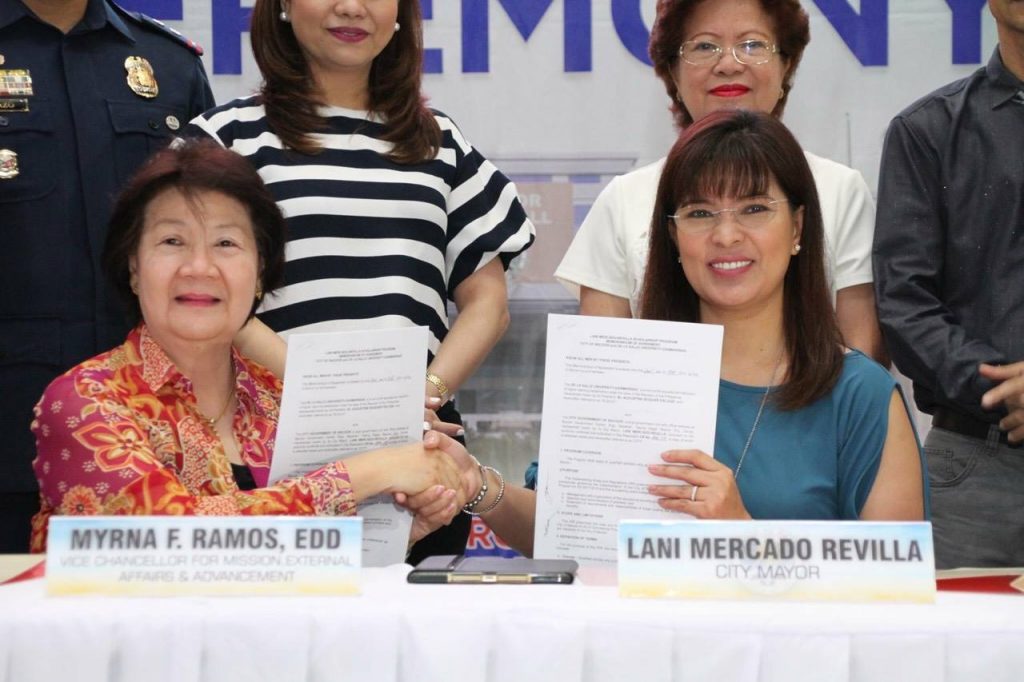 A Memorandum of Agreement was signed between the City of Bacoor and De La Salle University – Dasmarinas creating the City of Bacoor-DLSU-D Scholarship Program. The Program applies to qualified scholars who are constituents of the City of Bacoor.
The signatories to the agreement are Bacoor City Mayor Lani Mercado Revilla, DLSU-D President Brother Augustine Boquer, FSC, EdD, DLSU-D Vice Chancellor for Mission, External Affairs, and Advancement Myrna F. Ramos, EdD, and DLSU-D Vice Chancellor for Academics and Research Marco S. Saez, PhD.
The Program gives priority to residents of the City of Bacoor who pass the screening and admission requirements of the City of Bacoor and DLSU-D. The applicant must also have no failing grades, must submit all requirements set by the City of Bacoor and DLSU-D, and must have completed duty hours of the previous grant (for old grantees).
Only specific priority courses in DLSU-D are covered by the Program. These programs are the following: Bachelor of Science in Accountancy, Bachelor of Secondary Education, AB in Development Studies, BSBA Major in Human Resource Development Management, Bachelor of Science Education, and Bachelor of Science in Computer Science.
Under the Program, the scholar's tuition will be covered, including miscellaneous and other fees. Fifty percent of the fees shall be covered by the City of Bacoor and 50% of the fees shall be shouldered by DLSU-D.
In return, scholars are asked to render 100 duty hours for their first and second years and 50 hours for their third and fourth years performing clerical work at assigned offices. Duty hours should be rendered during the semester when the scholarship is granted.