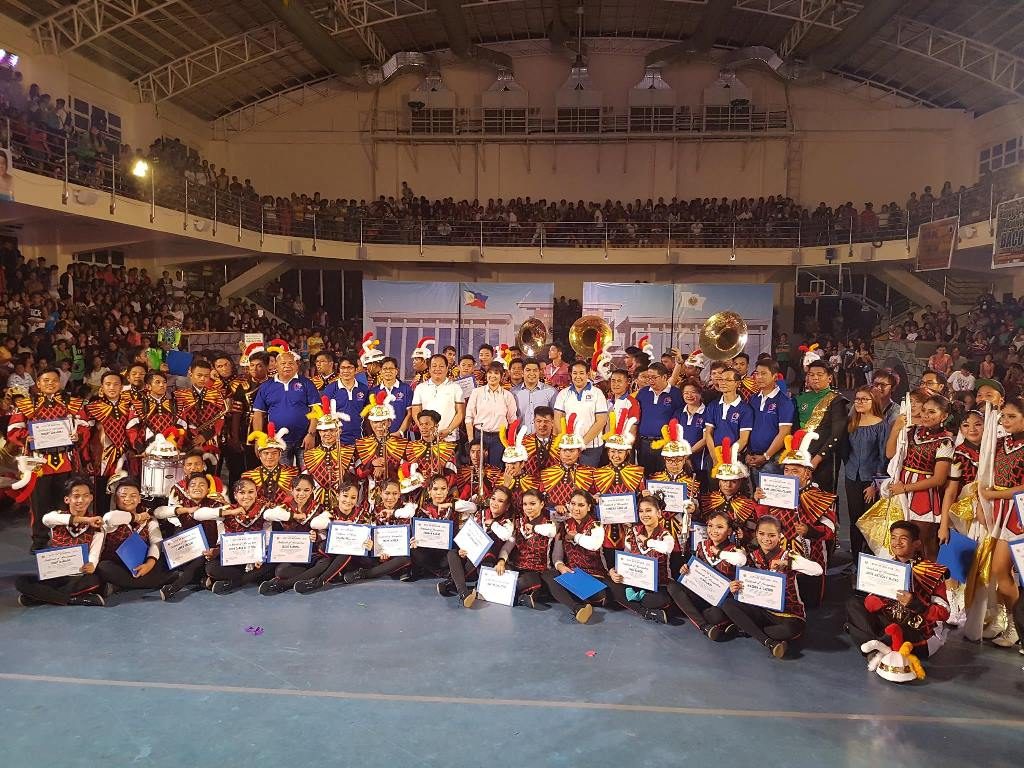 Bacoor, City June 23,2017 –  The Bacoor Cultural Dance Group and The Bacoor Marching Band Composite Team  were recently launched on June 23,2017 at the Strike Gymnasium in the Bacoor Government Center during  "The Legacy Continues Concert " in celebration of the 5th Bacoor Cityhood Anniversary.
A brainchild of the Bacoor City mayor Honorable Lani Mercado Revilla, both groups were created by her vision of having an established cultural group composed of talented Bacoorenos who will represent the city through a display of musical performances especially when foreign and Filipino VIPs visit the City.
It took the collaboration of the hardworking team of the City Government of Bacoor led by Mayor Lani M. Revilla, the different departments specifically the City Tourism Development office headed by Mr.Edwin Guinto , DeP-ED division office headed by  Doc. Ruth Fuentes , school officials of the different participating schools of Bacoor headed by Doc.Anita Rom Principal of Bacoor National High School  including the assigned mentors composed of  talented artists and  experts in the different fields ,to successfully complete an outstanding group of young talented performers from Bacoor  to form The Bacoor Cultural Dance  Group and The Bacoor Marching Band Composite Team in just two months .Performers rehearsed daily for almost two months in preparation of the event. Their performance in the event was very inspirational and on world-class level .
To date, the National Parks Development Committee has invited the the Bacoor Cultural Dance  Group  to perform at the Concert at the Park on July 16. Both groups will also perform on August 1 at the Bacoor Assembly where The  Bacoor Singing Ambassadors  will be officially launched  mentored by stellar artists Rap Mananquil and Ana Marie Topacio .
Gallery: