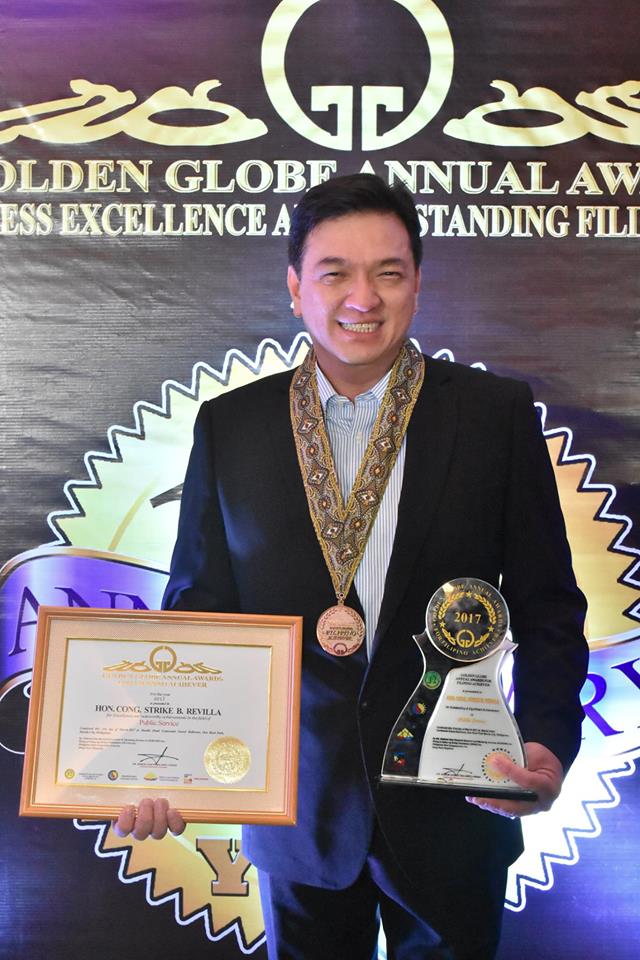 CONGRESSMAN STRIKE B. REVILLA
Filipino Achiever for the year 2017
Congratulations to our 2nd District of Cavite Representative Honorable Strike B. Revilla for having been named Filipino Achiever for the Year 2017 by the Golden Globe Annual Awards. Another back to back feat for the City of Bacoor in a span of two days as Mayor Lani Mercado Revilla was awarded Most Outstanding Mayor by SuperBrands Marketing International yesterday, March 30, 2017.
What more can Bacoorenos ask for. We are proud of you!